about us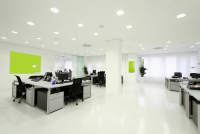 Ultra Software©
Why Choose Us?
Ultra Software© is not only designed using the latest technology and software implementation, but is also designed by experienced professionals who have worked in the various fields.
We make software that makes business management more efficient and that uses data in the Unify© series, to reduce the need for duplication of data.
Take for example Cadre©, Cadre© is a HRM software development but can get data contained in the iSafe© training sections.
1

"paper is expensive, becoming more and more expensive. Printing is obviously expensive and storage is expensive". With a paperless office, you cut down significantly on the storage thats needed for paper files.

2

Every business is different, Ultra Software© can design and build software specific to your organisation. Our sister business Western Gateway Solutions© can provide business and information technology advice to help your business reduce costs and improve productivity.